Posts for: April, 2013
By General, Cosmetic, Implant Dentistry
April 20, 2013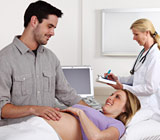 Already read every "What to Expect" book twice over? Think you know something about how pregnancy affects your teeth and gums — and vice versa? OK, ace — test your knowledge by taking the quiz below. No peeking at the answers!
Myth or fact: The calcium in baby's teeth comes from mom's teeth.
MYTH. Calcium is needed to build baby's teeth and bones, but it should come primarily from the mother's diet, not her body. If an expectant mom's diet contains too little calcium, however, this essential mineral may be supplied from calcium stored in her bones. That's one reason why a proper diet — with an adequate intake of dairy products, plus dietary supplements, if recommended — is important throughout pregnancy.
Myth or fact: Developing symptoms of periodontal disease is common during pregnancy.
FACT. The levels of many hormones, including progesterone, are higher during pregnancy. When periodontal disease is present, progesterone stimulates the body to produce prostaglandins, which cause inflammation of blood vessels in the gum tissue. This can result in a disease called pregnancy gingivitis. Excess growths of gum tissue called "pregnancy tumors" may also develop. These benign growths are probably related to dental plaque.
Myth or fact: Untreated dental infections pose a risk to the fetus as well as the mother.
FACT. Studies have shown that pregnant women with severe periodontal disease are at greater risk for preterm birth and low birth weight babies, and may be susceptible to an increased rate of pre-eclampsia, a serious complication. This seems to be due to the fact that oral bacteria can trigger inflammatory responses in other parts of the body — even the placenta. That's why a dental evaluation is so important at the first sign of a potential problem.
Myth or fact: All moms should take fluoride supplements to help their babies form strong teeth.
MYTH (for now). The benefits of parental fluoride supplements are poorly studied, and at present remain controversial. Although baby's teeth begin forming in the second month, fluoride works best after the teeth have erupted in the mouth. So, at present, this practice isn't recommended by the American Academy of Pediatric Dentistry.
Myth or fact: Once your baby is born, it's OK to feed them pre-chewed food or slobber over them.
Myth (we gave that one away). First of all, it's gross. Second, while your baby isn't born with the bacteria that cause tooth decay, this behavior can transmit them from you to her, causing dental problems down the road. So don't do it. But do come in for a dental evaluation as soon as you know you're expecting. And have a safe and healthy pregnancy!
If you would like more information about pregnancy and oral health, please contact us or schedule an appointment for a consultation. You can also learn more about this topic by reading the Dear Doctor magazine articles "Pregnancy and Oral Health," and "Expectant Mothers."
By General, Cosmetic, Implant Dentistry
April 04, 2013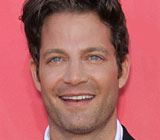 When it comes to dental health, you might say celebrity interior designer and television host Nate Berkus is lucky: Unlike many TV personalities, he didn't need cosmetic dental work to achieve — or maintain — his superstar smile. How did he manage that? Nate credits the preventive dental treatments he received as a youngster.
"I'm grateful for having been given fluoride treatments and sealants as a child. Healthy habits should start at a young age," he told an interviewer from Dear Doctor magazine. We couldn't have said it better — but let's take a moment and examine exactly what these treatments do.
Fluoride treatment — that is, the topical (surface) application of a concentrated fluoride gel to a child's teeth — is a procedure that's often recommended by pediatric dentists. Although tooth enamel is among the hardest substances in nature, fluoride has been shown to make it more resistant to tooth decay. And that means fewer cavities! Studies show that even if you brush regularly and live in an area with fluoridated water, your child could still benefit from the powerful protection of fluoride treatments given at the dental office.
Another potent defense against cavities is dental sealants. Despite your child's best efforts with the toothbrush, it's still possible for decay bacteria to remain in the "pits and fissures" of the teethâ??those areas of the molars, for example, which have tiny serrated ridges and valleys where it's easy for bacteria to grow. Dental sealants fill in and protect vulnerable areas from bacterial attack, greatly decreasing the risk that future dental treatment will be required.
Why not take a tip from our favorite celebrity interior designer, and ask about cavity-preventing treatments for your children's teeth? If you would like more information about fluoride treatments or dental sealants, please contact us for a consultation. You can learn more in the Dear Doctor magazine articles "Topical Fluoride" and "Sealants for Children."