Posts for: September, 2014
By General, Cosmetic, Implant Dentistry
September 23, 2014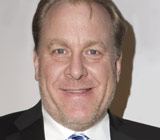 For years, even as tobacco use began to decline and disappear in most settings, professional baseball seemed one of the few exceptions. Now, the tide is finally turning. Recently, the legendary right-hand pitcher Curt Schilling revealed that he had been treated for oral cancer — and said that his chewing tobacco habit was to blame. "I'll go to my grave believing that was why I got [cancer]," Schilling told the Boston Globe.
Schilling isn't the only former player whose oral cancer is blamed on smokeless tobacco. Tony Gwynn, Hall of Famer and beloved coach, recently passed away from oral cancer at the age of 54. His death led to players pledging to give up the habit. But many still use "dip" or "snuff," thinking perhaps it's not so bad after all.
In fact, nothing could be further from the truth. With nicotine as its active ingredient, chewing tobacco can be just as addictive as cigarettes. Not only is nicotine addictive, it also increases heart rate and blood pressure, constricts the arteries, and affects the body in other ways. In addition to nicotine, chewing tobacco contains about 30 other chemicals known to cause cancer.
Tobacco use of any kind is a major risk factor for oral cancer. While it isn't as well-known as some other types of cancer, oral cancer can be just as deadly. About 43,000 people in the U.S. are diagnosed with it each year — and the 5-year survival rate is just 57%. One reason for the relatively low survival rate is that oral cancer isn't usually detected until it has reached a later stage, when it's much harder to treat.
What can you do to reduce your risk for oral cancer? Clearly, you should stop using tobacco products of any kind. Moderating your intake of alcohol, and eating more plant foods and less red meat can also have an impact. And don't forget to have regular dental checkups: cancer's warning signs can often be recognized in an oral examination — and early detection can boost survival rates to 80-90 percent.
How does Schilling feel about chewing tobacco now? "I lost my sense of smell, my taste buds for the most part. I had gum issues, they bled, all this other stuff," he told the Globe. "I wish I could go back and never have dipped. Not once."
If you have questions about oral cancer or cancer prevention, contact us or schedule an appointment for a consultation. You can learn more in the Dear Doctor magazine articles "Chewing Tobacco" and "Diet and Prevention of Oral Cancer."
By General, Cosmetic, Implant Dentistry
September 08, 2014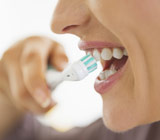 By the time you reach adulthood, roughly 100 trillion microscopic organisms will have taken up residence in and on your body, outnumbering your own cells 10 to 1. Most are bacteria, a domain of the animal kingdom considered synonymous with disease. But only a few of the thousands of bacterial species cause us harm; the rest are either benign or actually beneficial to our health, including in our mouths.
Dentistry pioneered much of our knowledge about bacteria, developing processes used to identify, classify and understand those species inhabiting our mouths. Science as a whole is catching up with the Human Microbiome Project (HMP) begun in 2007. Through HMP, researchers have catalogued and begun to study more than 10,000 bacterial species.
We're finding that our bodies develop a symbiotic relationship with many of these creatures invisible to the naked eye. During our infancy the bacteria we ingest from birth and breast feeding begin to interact with our body's immune system, "teaching" it to refrain from attacking friendly organisms that contribute to health and searching and destroying enemy species that cause disease.
We're also learning that an imbalance with our individual population of bacteria has links with disease. Our digestive system is a prime example: bacteria related to obesity can overpopulate our digestive tract, while malnutrition can create an environment that produces too many bacteria that inhibit digestion of vitamins and other nutrients.
The same microbial imbalance can occur in the mouth. For example, our typical Western diet encourages the growth of bacteria most associated with tooth decay (Streptococcus mutans). We're also finding that tobacco smoking creates a mouth environment more conducive to the bacteria that cause gum disease. Just by quitting smoking you can alter that environment to encourage growth of health-promoting bacteria and inhibit growth of malevolent species.
The desired outcome of this knowledge is to develop treatments that target disease-causing bacteria without harming those beneficial to us (as often occurs with traditional antibiotics). In dentistry, such possibilities could help stop the spread of tooth decay, gum disease or similar bacterial infections, while fostering a healthier oral environment that prevents disease and protects health.
If you would like more information on healthy aspects of bacteria, please contact us or schedule an appointment for a consultation.
Fedele E. Vero, D.D.S., P.C.
Christine N. Fumo, D.M.D.
Alec J. Ganci, D.D.S
Yonkers, NY Family Dentist
General, Cosmetic and Implant Dentistry
626 McLean Avenue




Yonkers

,

NY

10705
(914) 476-0100