Posts for: September, 2021
By General, Cosmetic, Implant Dentistry
September 20, 2021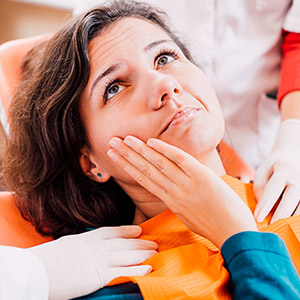 While mouth pain can certainly get your attention, what exactly hurts may be difficult to identify. It might seem to emanate from a single tooth, or a group of teeth. Then again, it might not be clear whether it's coming from teeth or from the gums.
Still, it's important to pinpoint the cause as much as possible to treat it correctly. One of the main questions we often want to answer is whether the cause originates from within a tooth or without.
In the first case, tooth decay may have entered the pulp at the center of the tooth. The pulp contains nerve bundles that can come under attack from decay and transmit pain signals. Incidentally, if the pain suddenly goes away, it may simply mean the nerves have died and not the infection.
The decay can also spread into the root canals leading to the root and supporting bone, and then make the jump into the gum tissues. One possible sign of this is the one mentioned earlier—you can't quite tell if the pain is from the tooth or the surrounding gums.
The root canals could also serve as a transportation medium for infection in the other direction. In that case, gum disease has advanced into the bone tissues around a tooth near its roots. The infection can then cross into the tooth. Again, both a tooth and the gum tissue around it can become diseased.
We have effective treatments for individual occurrences of interior tooth decay or gum disease: The former usually requires a root canal treatment to remove infected tissue and fill and seal the tooth from future infection; we alleviate gum disease by removing the dental plaque causing it and helping the gum tissues to heal. But combined tooth and gum infection scenarios are more difficult to treat, have a poorer prognosis and may require specialists.
To reduce the risk of either tooth decay or gum disease developing into this greater problem, it's best to take action at the first sign of trouble. So, see your dentist as soon as possible when you encounter oral pain or if you notice swollen or bleeding gums. The earlier we treat the initial outbreak of disease, be it tooth decay or gum disease, the better your chances of a successful and happy outcome.
If you would like more information on tooth pain, please contact us or schedule an appointment for a consultation. You can also learn more about this topic by reading the Dear Doctor magazine article "Confusing Tooth Pain."
By General, Cosmetic, Implant Dentistry
September 10, 2021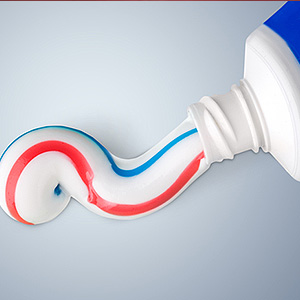 We're all interested in how our toothpaste tastes, how it freshens breath or how it brightens teeth. But those are secondary to its most important function, which is how well our toothpaste helps us remove dental plaque, that thin bacterial film on teeth most responsible for both tooth decay and gum disease.
Daily brushing and flossing clear away dental plaque, resulting in a much lower risk for dental disease. But while the mechanical action of brushing loosens plaque, toothpaste helps complete its removal. It can do this because of two basic ingredients found in nearly every brand of toothpaste.
The first is an abrasive (or polishing agent), a gritty substance that boosts the effectiveness of the brushing action (which, by the way, alleviates the need for harmful aggressive brushing). These substances, usually hydrated silica, hydrated alumina or calcium carbonate, are abrasive enough to loosen plaque, but not enough to damage tooth enamel.
The other ingredient, a detergent, works much the same way as the product you use to wash greasy dishes—it breaks down the parts of plaque that water can't dissolve. The most common, sodium lauryl sulfate, a safe detergent found in other hygiene products, loosens and dissolves plaque so that it can be easily rinsed away.
You'll also find other ingredients to some degree in toothpaste: flavorings, of course, that go a long way toward making the brushing experience more pleasant; humectants to help toothpaste retain moisture; and binders to hold bind all the ingredients together. And many toothpastes also contain fluoride, a naturally-occurring chemical that strengthens tooth enamel.
You may also find additional ingredients in toothpastes that specialize in certain functions like reducing tartar buildup (hardened plaque), easing tooth or gum sensitivity or controlling bacterial growth. Many toothpastes also include whiteners to promote a brighter smile. Your dentist can advise you on what to look for in a toothpaste to meet a specific need.
But your first priority should always be how well your toothpaste helps you keep your teeth and gums healthy. Knowing what's in it can help you choose your toothpaste more wisely.
If you would like more information on oral hygiene products and aids, please contact us or schedule an appointment for a consultation. You can also learn more about this topic by reading the Dear Doctor magazine article "Toothpaste: What's in It?"