Posts for: February, 2022
By General, Cosmetic, Implant Dentistry
February 17, 2022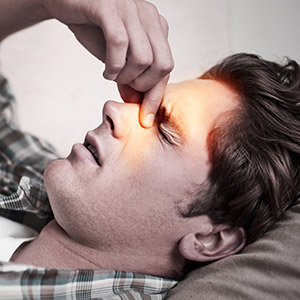 It seems like every year you make at least one trip to the doctor for a sinus infection. You might blame it on allergies or a "bug" floating around, but it could be caused by something else: tooth decay.
We're referring to an advanced form of tooth decay, which has worked its way deep into the pulp and root canals of a tooth. And, it could have an impact on your sinuses if the tooth in question is a premolar or molar in the back of the upper jaw.
These particular teeth are located just under the maxillary sinus, a large, open space behind your cheek bones. In some people, these teeth's roots can extend quite close to the sinus floor, or may even extend through it.
It's thus possible for an infection in such a tooth to spread from the tip of the roots into the maxillary sinus. Unbeknownst to you, the infection could fester within the tooth for years, occasionally touching off a sinus infection.
Treating with antibiotics may relieve the sinus infection, but it won't reach the bacteria churning away inside the tooth, the ultimate cause for the infection. Until you address the decay within the tooth, you could keep getting the occasional sinus infection.
Fortunately, we can usually treat this interior tooth decay with a tried and true method called root canal therapy. Known simply as a "root canal," this procedure involves drilling a hole into the tooth to access the infected tissue in the pulp and root canals. After removing the diseased tissue and disinfecting the empty spaces, we fill the pulp and root canals and then seal and crown the tooth to prevent future infection.
Because sinus infections could be a sign of a decayed tooth, it's not a bad idea to see a dentist or endodontist (root canal specialist) if you're having them frequently. Treating it can restore the tooth to health—and maybe put a stop to those recurring sinus infections.
If you would like more information on the connection between tooth decay and sinus problems, please contact us or schedule an appointment for a consultation. You can also learn more about this topic by reading the Dear Doctor magazine article "Sinusitis and Tooth Infections."
By General, Cosmetic, Implant Dentistry
February 07, 2022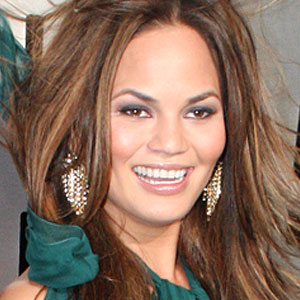 Inauguration night is usually a lavish, Washington, D.C., affair with hundreds attending inaugural balls throughout the city. And when you're an A-List celebrity whose husband is a headliner at one of the events, it's sure to be a memorable night. As it was for super model Chrissy Teigen—but for a slightly different reason. During the festivities in January, Teigen lost a tooth.
Actually, it was a crown, but once she told a Twitter follower that she loved it "like he was a real tooth." The incident happened while she was snacking on a Fruit Roll-Up (those sticky devils!), and for a while there, husband and performer John Legend had to yield center stage to the forlorn cap.
But here's something to consider: If not for the roll-up (and Teigen's tweets on the accident) all of us except Teigen, her dentist and her inner circle, would never have known she had a capped tooth. That's because today's porcelain crowns are altogether life-like. You don't have to sacrifice appearance to protect a tooth, especially one that's visible when you smile (in the "Smile Zone").
It wasn't always like that. Although there have been tooth-colored materials for decades, they weren't as durable as the crown of choice for most of the 20th Century, one made of metal. But while gold or silver crowns held up well against the daily grind of biting forces, their metallic appearance was anything but tooth-like.
Later, dentists developed a hybrid of sorts—a metal crown fused within a tooth-colored porcelain shell. These PFM (porcelain-fused-to-metal) crowns offered both strength and a life-like appearance. They were so effective on both counts that PFMs were the most widely used crowns by dentists until the early 2000s.
But PFMs today make up only 40% of currently placed crowns, down from a high of 83% in 2005. What dethroned them? The all-ceramic porcelain crown—but composed of different materials from years past. Today's all-ceramic crowns are made of more durable materials like lithium disilicate or zirconium oxide (the strongest known porcelain) that make them nearly as strong as metal or PFM crowns.
What's more, coupled with advanced techniques to produce them, all-ceramic crowns are incredibly life-like. You may still need a traditional crown on a back tooth where biting forces are much higher and visibility isn't an issue. But for a tooth in the "Smile Zone", an all-ceramic crown is more than suitable.
If you need a new crown (hopefully not by way of a sticky snack) or you want to upgrade your existing dental work, see us for a complete exam. A modern all-ceramic crown can protect your tooth and enhance your smile.
If you would like more information about crowns or other kinds of dental work, please contact us or schedule a consultation. To learn more, read the Dear Doctor magazine article "Porcelain Crowns & Veneers."