Posts for tag: braces
By General, Cosmetic, Implant Dentistry
May 12, 2014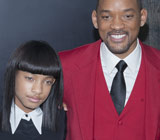 Her parents Will and Jada are Hollywood royalty, who helped her land her first acting role when she was 7. She released a hit single, "Whip My Hair," before she had quite reached the age of 10; shortly afterward, she was signed to a record label. Yet the young singer and actress Willow Smith has at least one thing in common with plenty of 'tweens and teens across America: She needed to wear braces to correct problems with the alignment of her teeth.
Why do braces seem to be a part of growing up for so many kids? One answer is because they work so well. Braces apply gentle pressure to the teeth through a thin, flexible wire called an archwire. Attached to the teeth with a metal or ceramic bracket, the archwire exerts a light force which causes teeth to gradually move into better positions. Sometimes, when additional force is needed, elastic bands or other appliances may be used in conjunction with braces.
Most everyone is familiar with the silvery metal "tracks" of traditional braces. But did you know that there are a number of other options too? For a more inconspicuous look, you may be able to have braces with tooth-colored ceramic brackets; then, only the thin archwire will be visible in your mouth. It's even possible in some cases to place the metal wires and brackets on the tongue side of the teeth. With this system, called lingual braces, the orthodontic hardware is truly invisible.
What if you didn't need metal braces at all? Some people can get good results using a system of clear plastic aligners instead of braces. The aligners are worn 23 hours a day, but can be taken off for cleaning and for important events. They work best for correcting mild or moderate alignment problems.
Still, plenty of people feel that if they're going to wear braces, they might as well flaunt them. That's why some types of braces are available with bands that come in different colors. When Willow's brother Jayden wore braces, he was reported to favor red and black ones. Jayden, who is about two years older than his sister, had his braces removed just before Willow got hers put on.
So if it turns out that you need braces, remember that lots of your favorite celebrities wore them too. And keep in mind that, depending on your own situation, you may have several options to choose from.
If you would like more information about braces or orthodontic treatment, please contact us or schedule an appointment for a consultation. You can learn more by reading the Dear Doctor magazine articles "The Magic of Orthodontics" and "Orthodontics for the Older Adult."
By General, Cosmetic, Implant Dentistry
October 15, 2013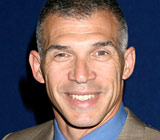 Sometimes, we all need a bit of prompting to do what's good for us. When Serena Girardi, the 10-year-old daughter of New York Yankees manager Joe Girardi, needed to have orthodontic treatment, she was a little nervous. To help lessen her anxiety, Girardi, then 45 years old, made a deal: if she got braces, then he would too.
"What I didn't realize," said Girardi in an interview with ESPN, "is that she only had to get four on her front teeth and I got the full mouthful."
But that didn't stop the baseball great from keeping up his end of the bargain. In a separate deal with his son Dante, who also needed braces, Girardi agreed to wear blue rubber bands. "It's a good look," he said. What will he do if his third child needs braces? Stay tuned...
Whether it starts as a bargain with your kids or as a promise to yourself, orthodontic treatment can offer real benefits at any age. In fact, about one out of five orthodontic patients today is an adult. Studies have shown that up to three-quarters of all adults have some form of orthodontic problem, like drifting or crowding of teeth. And having a great-looking smile not only improves self-confidence, but can also boost an adult's social life, and even enhance his or her career opportunities.
If you or your child may need braces, but you're put off by the dreary metal hardware you remember from back in the day, take heart! Plenty has changed in the field of orthodontics since you were a teenager — and it's not just the color of the rubber bands.
In many cases, clear or colorless ceramic braces can be used instead of metal ones. These stain-resistant orthodontic appliances blend in well with your own teeth, making them much less evident. It may be possible for them to be placed on the lingual (tongue) side of the teeth, where they're even less visible.
Clear aligners offer an alternative to braces that's appropriate for some people. Aligners are a series of precision-made "trays" composed of polyurethane plastic. Worn 20-22 hours per day for a period of months, these appliances gradually move teeth into an improved position. Besides being virtually invisible, another advantage of these trays is that they may be removed for eating and for important occasions. Once recommended only for adults, they have recently become available to teenagers as well.
What's the best way to find out whether you or someone in your family could benefit from orthodontics, and which treatment option best suits your individual needs? Come in to our office for a consultation! After a thorough examination, we would be happy to recommend the most appropriate treatment methods for your particular situation.
If you have questions about orthodontic treatment, please contact us or schedule an appointment for a consultation. You can learn more in the Dear Doctor magazine articles "Orthodontics For The Older Adult" and "Clear Aligners for Teenagers."
By General, Cosmetic, Implant Dentistry
July 15, 2013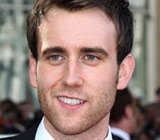 If you haven't seen a recent picture of Matthew Lewis, the actor who played Neville Longbottom in all eight Harry Potter movies, you may be in for a surprise: It seems the plump, awkward teenager from Gryffindor has been magically transformed into a post-Hogwarts hunk. What kind of wizardry did it take to change his memorably snarled teeth into a leading man's sparkly smile? The kind skilled cosmetic dentists perform every day!
While special effects created some of the character's dental disarray, the actor's own teeth were far from perfect. And, as Lewis recently noted, the film studio urged him to postpone cosmetic dental work until the movies were all done. "It was something I'd always wanted to do, but it would have meant me wearing a brace for two years," he told an interviewer with the Yorkshire Evening Post. "Warner Brothers said if I put it off until we'd finished filming they'd pay for it — and they did."
There are plenty of people, like the twenty-something actor, who put off orthodontic treatment until after their teen years. If you're wondering whether there's still time to get orthodontic work done, then take heart — it's never too late to straighten your teeth!
Today, an estimated twenty percent of orthodontic patients are adults. Compliance with the orthodontic program (meaning thorough regular brushing and flossing, wearing elastics, etc.) is often less of an issue with adults than with teens. Plus, there are some options that can help ensure your orthodontic appliances will fit in with a more mature image.
One is colorless braces. In this system, the brackets (the parts that are bonded to the front teeth and hold the archwire) are made of a clear ceramic material that blends in with the tooth's natural color. This makes them hard to see unless you look closely. Inconspicuous yet effective, clear braces have been the first choice of many celebrities, such as Tom Cruise and Faith Hill... and lots of "regular" adults too.
Another option is lingual braces. These are truly invisible, because they attach behind the teeth (on the tongue side) instead of in front. They work just like the standard braces, and they're appropriate in many situations. However their cost is higher, and the space they occupy in the mouth may take the wearer a bit of time to get used to.
A third option is clear aligners. Unlike braces, which aren't normally removed until orthodontic treatment is nearly complete, clear aligners are easily removable. They consist of a series of transparent trays made of special plastic, which are worn over the teeth 22 hours per day. Each tray in the series is worn for a few weeks, and each moves the teeth a small amount; all together, they can accomplish a big change.
Aligners work well for correcting mild to moderate malocclusion (bite problems). Plus, you can temporarily remove them for important social occasions. But best of all, they're virtually undetectable — so whether or not you play the role of a wizard in the movies, you won't need a magic spell to make them invisible!
Which option is right for you? That's something we would be happy to discuss. If you would like more information about adult orthodontic treatment, please contact us or schedule an appointment for a consultation. You can learn more by reading the Dear Doctor magazine article "Orthodontics for the Older Adult."
Fedele E. Vero, D.D.S., P.C.
Christine N. Fumo, D.M.D.
Alec J. Ganci, D.D.S
Yonkers, NY Family Dentist
General, Cosmetic and Implant Dentistry
626 McLean Avenue




Yonkers

,

NY

10705
(914) 476-0100