Posts for tag: mouthguards
By General, Cosmetic, Implant Dentistry
December 29, 2014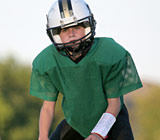 Just as you would expect, we highly recommend the use of protective mouthguards to anyone participating in contact sports or rigorous physical exercise. The primary reasons we feel this way are substantiated by evidence-based research and experience within our practice. If you don't think mouthguards are helpful, here are some facts you should know:
Research conducted by the American Dental Association (ADA) found that individuals are 60 times more likely to damage their teeth when not wearing a mouthguard while engaged in contact sports or rigorous physical exercise. This shocking fact alone illustrates the importance of protective mouthguards.

A study reported by the American Academy of General Dentistry (AAGD) found that mouthguards prevent more than 200,000 injuries to the mouth and/or teeth each year.

Sports-related injuries often end-up in the emergency room; however, the US Centers for Disease Control (CDC) reports that more than 600,000 of these visits involve injury or damage to the teeth and mouth.

In addition to the trauma of having a tooth (or teeth) knocked out, individuals who have suffered from this type of injury may end up spending $10,000 to $20,000 per tooth over a lifetime for teeth that are not properly preserved and replanted. This staggering statistic is from the National Youth Sports Foundation for Safety.

While protective mouthguards were first used in the sport of boxing during the 1920s, the ADA now recommends their use in 29 (and growing) different high contact sports and activities. Some of these include acrobatics, baseball, basketball, bicycling, field hockey, football, handball, ice hockey, lacrosse, martial arts, skateboarding, skiing, soccer, softball, volleyball and wrestling.

It used to be that only males were considered when it came to needing mouthguards. However, recent studies have revealed that the growing interest and participation of females in these same sports and activities makes it just as important for them to protect their teeth.
To learn more about the importance of mouthguards, continue reading the Dear Doctor magazine article "Athletic Mouthguards." You can also contact us today to schedule an appointment or to discuss your questions about protecting your mouth and teeth. And if you have already suffered from a dental injury, let us evaluate the damage and work with you to restore the health and beauty of your teeth.
By General, Cosmetic, Implant Dentistry
August 29, 2014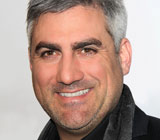 Some train intensively for months ahead of time, so they can achieve peak performance during the season; others simply enjoy occasional pick-up games with friends. But here's something all athletes, both amateurs and professionals, should know: Dental accidents in sports can happen at any time, and the consequences of not wearing the proper protective equipment can be serious.
Don't believe us? Just ask American Idol season 5 winner Taylor Hicks. Before his singing career took off, Hicks was a high-school basketball star; he lost his two front teeth during a championship game.
"It was just one of those collisions that happen in sports," Hicks recently told Dear Doctor magazine. "I never wore a mouthguard in basketball. Obviously I should have."
We agree. And we want to remind you that basketball isn't the only game that poses a risk to your teeth (although statistics show it's the leading cause of sports-related dental injuries). Soccer, bike riding, and equestrian sports — along with some two dozen other games and physical activities — are all on the American Dental Association's list of sports in which participants should wear a mouthguard.
What's the best kind of mouthguard? The answer is: the one you actually wear. For the maximum comfort and protection, there's nothing like a custom-fitted mouthguard provided by our office. This is a piece of protective equipment that's individually crafted just for you — in fact, it's made from a model of you own teeth! Not only will it fit your mouth perfectly, but it's also strong, lightweight and easy to wear.
It's true that off-the-shelf mouthguards are available from big-box retailers in limited sizes (like small, medium and large); also available are the so-called "boil and bite" types, which you soften in hot water before molding them into shape with the pressure of your fingers, teeth and tongue. Either one of these options is probably better than nothing — but neither provides the level of protection and comfort that a custom-made mouthguard offers.
When you consider the potential cost of tooth replacement — not just its hefty price tag, but also the lost time, trouble and inconvenience it can cause — we think you'll agree that a perfectly fitted mouthguard, made by our office, is a piece of sports equipment you really can't afford to do without. Best of all, its cost is quite reasonable.
So if you're the active type, come in to ask us about fitting you with a custom mouthguard. For more information, please contact us or schedule an appointment for a consultation. You can learn more in the Dear Doctor magazine articles "Athletic Mouthguards" and "An Introduction to Sports Injuries & Dentistry."
By General, Cosmetic, Implant Dentistry
September 25, 2012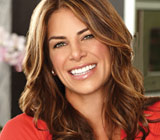 Protecting one's smile is important at any age. This is especially true for people who participate in contact sports or other activities where a trauma to the mouth can occur. While we all tend to believe that we are safe and that injuries "only happen to other people," we could not be further from the truth. Take, for example, Jillian Michaels, an accomplished author, business mogul, wellness expert, trainer and star of The Biggest Loser. She learned this invaluable lesson after breaking her two front teeth as a child and having them repaired with crowns. As Jillian stated in her interview with Dear Doctor magazine, "Now, I generally wear a mouthguard if I am doing anything where my teeth have any chance of being knocked out."
We feel obligated to educate our patients so that you can make informed decisions about your oral health. This is why we put together the following brief list of research findings.
Did you know?
According to the American Dental Association, an athlete is 60 times more likely to suffer harm to the teeth when not wearing a mouthguard.
The US Centers for Disease Control reports that sports-related dental injuries account for more than 600,000 visits to the emergency room each year.
People who do not have a knocked-out tooth properly reserved or replanted may face a lifetime cost of $10,000 to $20,000 per tooth, according to the National Youth Sports Foundation for Safety.
The Academy of General Dentistry estimates that mouthguards prevent more than 200,000 injuries each year.
If feel you and/or your children need a custom-fitted, professionally made mouthguard, contact us today to schedule an appointment. During your private consultation, we will conduct a thorough examination, listen to your concerns, and answer all of your questions as we discuss the best methods for protecting your investment — your own, or your children's, teeth.
To learn more about mouthguards, continue reading the Dear Doctor magazine article "Athletic Mouthguards, One of the most important parts of any uniform!" And to read the entire interview with Jillian Michaels, please see the article "Jillian Michaels — The Biggest Loser's health and wellness expert talks about her oral health, keeping fit and plans for the future."
Fedele E. Vero, D.D.S., P.C.
Christine N. Fumo, D.M.D.
Alec J. Ganci, D.D.S
Yonkers, NY Family Dentist
General, Cosmetic and Implant Dentistry
626 McLean Avenue




Yonkers

,

NY

10705
(914) 476-0100