Posts for tag: orthodontic treatment
By General, Cosmetic, Implant Dentistry
January 09, 2020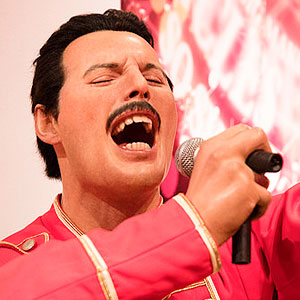 The movie Bohemian Rhapsody celebrates the iconic rock band Queen and its legendary lead vocalist, Freddie Mercury. But when we see pictures of the flamboyant singer, many fans both old and new may wonder—what made Freddie's toothy smile look the way it did? Here's the answer: The singer was born with four extra teeth at the back of his mouth, which caused his front teeth to be pushed forward, giving him a noticeable overbite.
The presence of extra teeth—more than 20 primary (baby) teeth or 32 adult teeth—is a relatively rare condition called hyperdontia. Sometimes this condition causes no trouble, and an extra tooth (or two) isn't even recognized until the person has an oral examination. In other situations, hyperdontia can create problems in the mouth such as crowding, malocclusion (bad bite) and periodontal disease. That's when treatment may be recommended.
Exactly what kind of treatment is needed? There's a different answer for each individual, but in many cases the problem can be successfully resolved with tooth extraction (removal) and orthodontic treatment (such as braces). Some people may be concerned about having teeth removed, whether it's for this problem or another issue. But in skilled hands, this procedure is routine and relatively painless.
Teeth aren't set rigidly in the jawbone like posts in cement—they are actually held in place dynamically by a fibrous membrane called the periodontal ligament. With careful manipulation of the tooth, these fibers can be dislodged and the tooth can be easily extracted. Of course, you won't feel this happening because extraction is done under anesthesia (often via a numbing shot). In addition, you may be given a sedative or anti-anxiety medication to help you relax during the procedure.
After extraction, some bone grafting material may be placed in the tooth socket and gauze may be applied to control bleeding; sutures (stitches) are sometimes used as well. You'll receive instructions on medication and post-extraction care before you go home. While you will probably feel discomfort in the area right after the procedure, in a week or so the healing process will be well underway.
Sometimes, dental problems like hyperdontia need immediate treatment because they can negatively affect your overall health; at other times, the issue may be mainly cosmetic. Freddie Mercury declined treatment because he was afraid dental work might interfere with his vocal range. But the decision to change the way your smile looks is up to you; after an examination, we can help you determine what treatment options are appropriate for your own situation.
If you have questions about tooth extraction or orthodontics, please contact our office or schedule a consultation. You can read more in the Dear Doctor magazine articles "Simple Tooth Extraction" and "The Magic of Orthodontics."
By General, Cosmetic, Implant Dentistry
October 15, 2013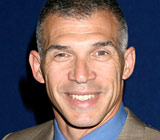 Sometimes, we all need a bit of prompting to do what's good for us. When Serena Girardi, the 10-year-old daughter of New York Yankees manager Joe Girardi, needed to have orthodontic treatment, she was a little nervous. To help lessen her anxiety, Girardi, then 45 years old, made a deal: if she got braces, then he would too.
"What I didn't realize," said Girardi in an interview with ESPN, "is that she only had to get four on her front teeth and I got the full mouthful."
But that didn't stop the baseball great from keeping up his end of the bargain. In a separate deal with his son Dante, who also needed braces, Girardi agreed to wear blue rubber bands. "It's a good look," he said. What will he do if his third child needs braces? Stay tuned...
Whether it starts as a bargain with your kids or as a promise to yourself, orthodontic treatment can offer real benefits at any age. In fact, about one out of five orthodontic patients today is an adult. Studies have shown that up to three-quarters of all adults have some form of orthodontic problem, like drifting or crowding of teeth. And having a great-looking smile not only improves self-confidence, but can also boost an adult's social life, and even enhance his or her career opportunities.
If you or your child may need braces, but you're put off by the dreary metal hardware you remember from back in the day, take heart! Plenty has changed in the field of orthodontics since you were a teenager — and it's not just the color of the rubber bands.
In many cases, clear or colorless ceramic braces can be used instead of metal ones. These stain-resistant orthodontic appliances blend in well with your own teeth, making them much less evident. It may be possible for them to be placed on the lingual (tongue) side of the teeth, where they're even less visible.
Clear aligners offer an alternative to braces that's appropriate for some people. Aligners are a series of precision-made "trays" composed of polyurethane plastic. Worn 20-22 hours per day for a period of months, these appliances gradually move teeth into an improved position. Besides being virtually invisible, another advantage of these trays is that they may be removed for eating and for important occasions. Once recommended only for adults, they have recently become available to teenagers as well.
What's the best way to find out whether you or someone in your family could benefit from orthodontics, and which treatment option best suits your individual needs? Come in to our office for a consultation! After a thorough examination, we would be happy to recommend the most appropriate treatment methods for your particular situation.
If you have questions about orthodontic treatment, please contact us or schedule an appointment for a consultation. You can learn more in the Dear Doctor magazine articles "Orthodontics For The Older Adult" and "Clear Aligners for Teenagers."
Fedele E. Vero, D.D.S., P.C.
Christine N. Fumo, D.M.D.
Alec J. Ganci, D.D.S
Yonkers, NY Family Dentist
General, Cosmetic and Implant Dentistry
626 McLean Avenue




Yonkers

,

NY

10705
(914) 476-0100