Posts for tag: orthodontics
By General, Cosmetic, Implant Dentistry
February 21, 2014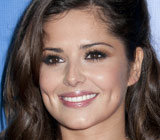 What if you had orthodontic treatments to enhance your smile — and nobody knew about it until it was all done?
That (almost) happened to British singer, cover girl and television personality Cheryl Cole. Since her big break in 2002, on the British reality show Popstars: The Rivals, Cole has had a successful music career, taken turns judging both the British and American versions of The X Factor, and graced the covers of fashion magazines like Elle and Harpers Bazaar.
And somewhere along the way, Cole wore an orthodontic appliance. It very nearly went undetected… until a colleague spilled the beans. That's when Cole was forced to divulge her secret: For a period of time, she had been wearing clear aligners on her teeth. Until her frenemy's revelation, only a few people knew — but when you compare the before-and-after pictures, the difference in her smile is clear.
So what exactly are clear aligners? Essentially, they consist of a series of thin plastic trays that are worn over the teeth for 22 hours each day. The trays are custom-made from a computerized model of an individual's mouth. Each tray is designed to move the teeth a small amount, and each is worn for two weeks before moving on to the next in the series. When the whole series is complete, the teeth will have shifted into their new (and better aligned) positions.
Besides being virtually unnoticeable, aligners are easy to remove. This makes it easy to keep the teeth clean — and can come in handy for important occasions (like cover-photo shoots and acceptance speeches). But don't remove them too frequently, or they won't work as planned. If that's a possibility (with teens, for example), aligners are available with "compliance indicators" to ensure they're being worn as often as they should be. They can also be made with special tabs to hold a place for teeth that haven't fully erupted (come in) yet — another feature that's handy for teens.
So if you need orthodontic work but prefer to stay "under the radar," ask us whether clear aligners could be right for you. Cheryl Cole did… and the results gave her something more to smile about.
If you would like more information on clear aligners, please contact us or schedule an appointment for a consultation. You can learn more about this topic in the Dear Doctor magazine articles "Clear Orthodontic Aligners" and "Clear Aligners for Teenagers."
By General, Cosmetic, Implant Dentistry
August 29, 2013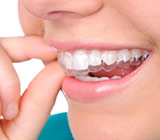 As soon as the braces come off, many people feel that the hard work in getting a new smile is all done. But wait! There's one critical piece of the process that remains: the orthodontic retainer. What makes this little device so important?
To understand that, let's look at how your teeth are attached, and how they may move. A tooth isn't anchored into the jaw like a screw in wood — it's joined to its bony housing by a unique, hammock-like suspension system called the periodontal ("peri" – around; "odont" – tooth) ligament. The periodontal tissues are living, constantly changing and renewing themselves.
Orthodontic appliances like braces are designed to apply just enough pressure to move the teeth slowly and steadily into new positions. As the teeth are moved, the periodontal tissue gradually re-forms around them, helping to hold them in their new locations.
But tooth, bone and gum tissues also have a "memory" which, if left alone, tends to move the teeth rapidly back to their original places. This unwanted movement gradually lessens, but it can be an issue for a long time after treatment. That's where the retainer comes in.
This little device holds the teeth steady in their new positions until the bones and ligaments have had enough time to re-form — a development that can take several months. It brings the entire process of moving the teeth to a gradual close, helps to prevent trauma and to maintain proper tooth location.
Once, all retainers were made of plastic and wire, and all were removable. These are still popular, and are usually worn 24 hours a day at first, then less often, until (after a period of time) they're only worn at night. Alternatively, in many cases a thin wire can be bonded to the inside surfaces of the front teeth. This type of retainer doesn't show, and it doesn't have to be removed.
How long will you have to wear it? It's hard to say. Teeth are kept in position not only by bone and ligament, but also by a balance of forces between the tongue, lips and cheeks. They aren't permanently fixed in place, but can move over time in a way that's unique to every person. Depending on the type of tooth movement done, we can recommend what type of retainer is right for you, and how often to wear it. Having the right retainer will help ensure you get the best result: a great new smile.
If you would like more information about orthodontic retainers, please contact us or schedule an appointment for a consultation. You can also learn more about this topic by reading the Dear Doctor magazine articles "Why Orthodontic Retainers?" and "The Importance of Orthodontic Retainers."
By General, Cosmetic, Implant Dentistry
July 15, 2013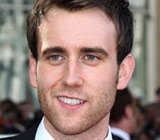 If you haven't seen a recent picture of Matthew Lewis, the actor who played Neville Longbottom in all eight Harry Potter movies, you may be in for a surprise: It seems the plump, awkward teenager from Gryffindor has been magically transformed into a post-Hogwarts hunk. What kind of wizardry did it take to change his memorably snarled teeth into a leading man's sparkly smile? The kind skilled cosmetic dentists perform every day!
While special effects created some of the character's dental disarray, the actor's own teeth were far from perfect. And, as Lewis recently noted, the film studio urged him to postpone cosmetic dental work until the movies were all done. "It was something I'd always wanted to do, but it would have meant me wearing a brace for two years," he told an interviewer with the Yorkshire Evening Post. "Warner Brothers said if I put it off until we'd finished filming they'd pay for it — and they did."
There are plenty of people, like the twenty-something actor, who put off orthodontic treatment until after their teen years. If you're wondering whether there's still time to get orthodontic work done, then take heart — it's never too late to straighten your teeth!
Today, an estimated twenty percent of orthodontic patients are adults. Compliance with the orthodontic program (meaning thorough regular brushing and flossing, wearing elastics, etc.) is often less of an issue with adults than with teens. Plus, there are some options that can help ensure your orthodontic appliances will fit in with a more mature image.
One is colorless braces. In this system, the brackets (the parts that are bonded to the front teeth and hold the archwire) are made of a clear ceramic material that blends in with the tooth's natural color. This makes them hard to see unless you look closely. Inconspicuous yet effective, clear braces have been the first choice of many celebrities, such as Tom Cruise and Faith Hill... and lots of "regular" adults too.
Another option is lingual braces. These are truly invisible, because they attach behind the teeth (on the tongue side) instead of in front. They work just like the standard braces, and they're appropriate in many situations. However their cost is higher, and the space they occupy in the mouth may take the wearer a bit of time to get used to.
A third option is clear aligners. Unlike braces, which aren't normally removed until orthodontic treatment is nearly complete, clear aligners are easily removable. They consist of a series of transparent trays made of special plastic, which are worn over the teeth 22 hours per day. Each tray in the series is worn for a few weeks, and each moves the teeth a small amount; all together, they can accomplish a big change.
Aligners work well for correcting mild to moderate malocclusion (bite problems). Plus, you can temporarily remove them for important social occasions. But best of all, they're virtually undetectable — so whether or not you play the role of a wizard in the movies, you won't need a magic spell to make them invisible!
Which option is right for you? That's something we would be happy to discuss. If you would like more information about adult orthodontic treatment, please contact us or schedule an appointment for a consultation. You can learn more by reading the Dear Doctor magazine article "Orthodontics for the Older Adult."
Fedele E. Vero, D.D.S., P.C.
Christine N. Fumo, D.M.D.
Alec J. Ganci, D.D.S
Yonkers, NY Family Dentist
General, Cosmetic and Implant Dentistry
626 McLean Avenue




Yonkers

,

NY

10705
(914) 476-0100