Posts for tag: pregnancy
By General, Cosmetic, Implant Dentistry
December 10, 2019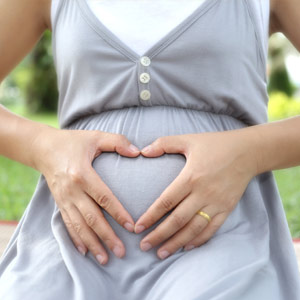 If you're pregnant, you may find yourself pondering decisions you didn't have to think about before. Should you have that glass of wine… or skip it, because of the alcohol; go for the sushi… or avoid uncooked foods; take the pain reliever… or live with the headache. And if you have a toothache — or even if you're overdue for a checkup and a cleaning — you may also be wondering whether having dental treatment (especially treatment that might involve local anesthetics) is safe for you and your developing baby.
Fortunately, a study that recently appeared in the Journal of the American Dental Association (JADA) should let expectant moms breathe a little easier. The research concludes that it's safe for pregnant women to undergo dental treatment, including procedures that use local anesthetics.
And that's good news indeed, because while maintaining good oral health during pregnancy is critical for the developing baby, many expectant moms experience problems during this period.  Some common issues include a higher risk of tooth decay due to increased carbohydrate consumption, and sore or bleeding gums from a condition called pregnancy gingivitis.
According to the study's lead author, Aharon Hagai, D.M.D., "[Pregnancy] is a crucial period of time in a woman's life, and maintaining oral health is directly related to good overall health." Yet, as Dr. Hagai notes, pregnant women sometimes avoid the dentist even if they have a problem. So his team set out to determine whether having dental treatment with anesthesia affected the outcome of pregnancies. They compared a total of 1,004 women, some of whom had dental treatment with local anesthesia, and some who did not.
The research showed there was no significant difference between the two groups. This applied in terms of both major medical problems (such as cleft palate, heart defects or cerebral palsy) and other issues, including low birth weight and preterm delivery. Dr. Hagai summed it up this way: "We aimed to determine if there was a significant risk associated with dental treatment with anesthesia and pregnancy outcomes. We did not find any."
So if you're pregnant, there's one less thing to worry about. Go ahead and schedule your routine dental check up — and remember that it is particularly important to have cleanings during pregnancy. Â If you experience changes in your oral health, don't hesitate to come in for an office visit and cleaning; that way, you can make sure your hormonal changes are not playing havoc with your gums. There is an old saying in some cultures that for every child a woman has, she loses a tooth. Don't let that happen to you.
If you have questions about oral health and pregnancy, please call our office to schedule a consultation. You can read more in the Dear Doctor magazine article "Expectant Mothers: Dental facts you need to know" and "Pregnancy and Oral Health."
By General, Cosmetic, Implant Dentistry
April 20, 2013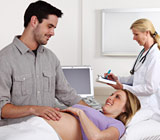 Already read every "What to Expect" book twice over? Think you know something about how pregnancy affects your teeth and gums — and vice versa? OK, ace — test your knowledge by taking the quiz below. No peeking at the answers!
Myth or fact: The calcium in baby's teeth comes from mom's teeth.
MYTH. Calcium is needed to build baby's teeth and bones, but it should come primarily from the mother's diet, not her body. If an expectant mom's diet contains too little calcium, however, this essential mineral may be supplied from calcium stored in her bones. That's one reason why a proper diet — with an adequate intake of dairy products, plus dietary supplements, if recommended — is important throughout pregnancy.
Myth or fact: Developing symptoms of periodontal disease is common during pregnancy.
FACT. The levels of many hormones, including progesterone, are higher during pregnancy. When periodontal disease is present, progesterone stimulates the body to produce prostaglandins, which cause inflammation of blood vessels in the gum tissue. This can result in a disease called pregnancy gingivitis. Excess growths of gum tissue called "pregnancy tumors" may also develop. These benign growths are probably related to dental plaque.
Myth or fact: Untreated dental infections pose a risk to the fetus as well as the mother.
FACT. Studies have shown that pregnant women with severe periodontal disease are at greater risk for preterm birth and low birth weight babies, and may be susceptible to an increased rate of pre-eclampsia, a serious complication. This seems to be due to the fact that oral bacteria can trigger inflammatory responses in other parts of the body — even the placenta. That's why a dental evaluation is so important at the first sign of a potential problem.
Myth or fact: All moms should take fluoride supplements to help their babies form strong teeth.
MYTH (for now). The benefits of parental fluoride supplements are poorly studied, and at present remain controversial. Although baby's teeth begin forming in the second month, fluoride works best after the teeth have erupted in the mouth. So, at present, this practice isn't recommended by the American Academy of Pediatric Dentistry.
Myth or fact: Once your baby is born, it's OK to feed them pre-chewed food or slobber over them.
Myth (we gave that one away). First of all, it's gross. Second, while your baby isn't born with the bacteria that cause tooth decay, this behavior can transmit them from you to her, causing dental problems down the road. So don't do it. But do come in for a dental evaluation as soon as you know you're expecting. And have a safe and healthy pregnancy!
If you would like more information about pregnancy and oral health, please contact us or schedule an appointment for a consultation. You can also learn more about this topic by reading the Dear Doctor magazine articles "Pregnancy and Oral Health," and "Expectant Mothers."
By General, Cosmetic, Implant Dentistry
February 27, 2013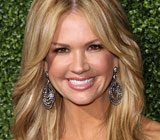 When her daughter Ashby was born in 2007, Nancy O'Dell was overjoyed; but she found the experience of pregnancy to be anxiety-provoking. O'Dell is host of the popular entertainment news show Entertainment Tonight.
After her baby was born she compiled her memories and thoughts into a book for first-time pregnant mothers. The book, "Full of Life: Mom to Mom Tips I Wish Someone Had Told Me When I Was Pregnant," covers a wide range of topics — including oral health during pregnancy.
"While my dental health has always been relatively normal, pregnancy did cause me some concern about my teeth and gums. With my dentist's advice and treatment, the few problems I had were minimized," O'Dell told Dear Doctor magazine. An example of her experience is a craving for milk that started at about the time the baby's teeth began to form. She felt that her body was telling her to consume more calcium.
As often happens with pregnant mothers, she developed sensitive gums and was diagnosed with "pregnancy gingivitis," the result of hormonal changes that increase blood flow to the gums.
"I love to smile," said O'Dell, "and smiles are so important to set people at ease, like when you walk into a room of people you don't know. When you genuinely smile you're able to dissolve that natural wall that exists between strangers."
Contact us today to schedule an appointment to discuss your questions about dental health during pregnancy. You can also learn more by reading the Dear Doctor magazine article "Nancy O'Dell."
Fedele E. Vero, D.D.S., P.C.
Christine N. Fumo, D.M.D.
Alec J. Ganci, D.D.S
Yonkers, NY Family Dentist
General, Cosmetic and Implant Dentistry
626 McLean Avenue




Yonkers

,

NY

10705
(914) 476-0100